Make it easy to participate online in real time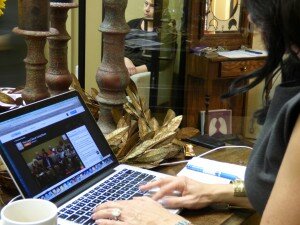 PenTV now offers High Definition/LIVE Streaming Services – broadcasting from the location of your event or from their studio in downtown San Carlos. Live streams are just that – video productions that are broadcast in real time.  Viewers attend (or watch) your event on YouTube by clicking a link that you would post (in advance) on your website.  PenTV will also make the link visible on its website as well.
Expand your audience


Expand your audience – invite people who might not be able to attend to attend online.  People can attend a livestream event and watch and interact from a smart phone, tablet, laptop, or desktop computer—as long as it's Internet enabled and connected.
Engage online participants
Request program moderation – using your own expert or one from PenTV and give your participants the
ability to join the conversation by submitting comments and questions online in real time.
Diversify your guest list
Invite experts, panelists and guests who might not otherwise be able to attend to join the conversation through a SKYPE, Facetime or other video connection. Your "guests" can make opening remarks or be part of a panel discussion.  SKYPE, which is free and easy to use, enables a speaker who is unable to attend in person to participate electronically. Viewers will be able to see and hear their comments, just like you see on network TV news programs.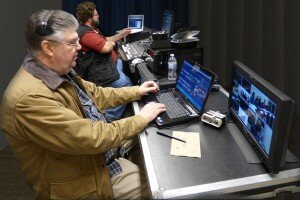 Re-purpose the broadcast
After a LIVE stream event is over, it can live on.  Continue to broadcast the video of the event through your website, send the link others to share the information and or showcase it at a later date. Review and excerpt content and repurpose it as you wish. Publish graphic stills, short videos and collaterals on your website—give it some life! And keep the video in an online archive accessible at a later point in time.
If you have questions or want more information, please contact PenTV CEO. Mark Naismith at [email protected] or at 650-346-4440.
PenTV is a registered 501c3 organization